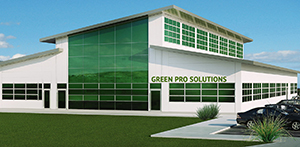 Green Pro Solutions distributes only the highest-quality and -performance specialty chemicals and wet wipes. Products are marketed under the Total Solutions® label, and include Wet Wipes, Grounds Maintenance, Bacterial/Enzyme Digestants, Industrial Cleaners and Degreasers, Insecticides, Winter Products, and several others. Today we manufacture, inventory, and private label nearly 400 liquid, aerosol, wet wipe, and powder products that are sold around the world through distribution and OEM partnerships.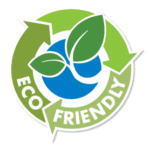 For almost a decade, Green Pro Solutions has been the single most reliable resource for maintenance supplies throughout the US and Canada. We are driven by the determination to provide superior, cost effective and environmentally friendly products to our customers. Green Pro Solutions is a one- stop resource for chemical supplies, ground maintenance supplies, floor care, health care facilities, Highway repair & maintenance, Waste Water Operations, School Districts & Transportation, Building maintenance and many more.
Our most important goal is to understand the needs of our customers & develop solutions to ensure a sustainable earth for future generations. We strive to maintain A 100% Customer Satisfaction.
We are committed to chemical engineering Green Products that cut down labor & offer an efficient solution to all your problems & maintenance issues. With more than 1,000 products in our line… we have everything that you need. Contact us today to speak with an expert sales representative. We love our Customers & are constantly look forward to providing you innovative solutions and excellent customer support. 
Green Pro Solutions provides outstanding knowledge of our operation and the quality of products has made our crew more efficient overall saving us money in our budget.
We have been using their Tar & Asphalt Remover/Release agent and equipment coating over the past five years and have found it to be the best in the market.
Green Pro's expert advise and products have brought our plant into compliance which allowed our treatment plant to handle up to a 10 million gallow flow with no sludge or odor build up.
Aqua Flow has a long history with Green Pro Solutions and their attention to details peculiar to our operation makes them one of my most valuable resources.
I just wanted to take this time to say thanks for the diversity of product lines which allowed us to consolidate our vendors.
We trust Green Pro with all our department needs within the Public Works & Safety. Thanks.